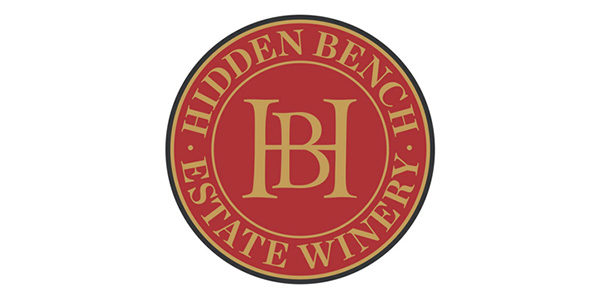 Established in 2003 and celebrating its 20th anniversary in 2023, Hidden Bench is a critically accalimed artisanal winery that produces small lot premium, certified organic wines from its estate vineyards that showcase the unique terroir of the Beamsville Bench. Recognized domestically and internationally for single vineyard expressions of Pinot Noir, Chardonnay, Riesling, Sauvignon Blanc and Gamay, this winery crafts a full portfolio of low intervention, quality focused, and terroir driven wines with nuanced attention to detail and precision from vineyard to glass.
HOURS:
10AM to 5PM daily, Tasting Experience reservations through Tock are strongly reccomended (exploretock.com/hiddenbench). Tours by appointment only, seasonal 'By The Glass' and Patio Snack program May through September.
---
Graze the Bench
SIP
2018 Estate Riesling, 2021 Locust Lane Rosé, 2021 Nocturn Rosé, 2019 Estate Gamay
SAVOUR
Piano Piano The Restaurant (Chef Victor Barry)
Piano Piano Bodega Sandwich: House made mortadella, soppressata and ham with muffuletta spread, lettuce, red onion, mayo. 
GROOVE
The Postmen
---
Love the Bench
We invite you to join us for one of our most anticipated events of the year – all Canadian Raclette! Traditional Raclette is the ultimate winter comfort food, served in the Swiss and French Alps following a day on the slopes. Our version consists of delectable brûléed Niagara Gold from Upper Canada Cheese Company, scraped over boiled new potatoes and served with double smoked Ontario pork, gherkins, and pickled onions. Our entire team looks forward to hosting you for the first in-person Raclette on the Bench in 3 years!
Reservations for groups of up to 8 guests are strongly recommended and can be made through Tock at the link below. 1 hour seatings will be offered on our covered and temperature controlled crush-pad between 11:30AM and 3:30PM on February 4 & 5, 11 & 12, and 18, 19 & 20. Please note that all seating is communal and we may combine groups as needed. Walk-in or same-day reservations can be accommodated based on availability.
$30.00 (plus HST) per guest includes your first plate of Raclette and your first glass of wine. Additional plates ($15+HST) and wines by the glass ($13+HST) will be available for purchase at the event. Please reach out to Matt at mfinn@hiddenbench.com or 905-563-8700 with any questions.
---