Rock the Bench
Tickets & Event Info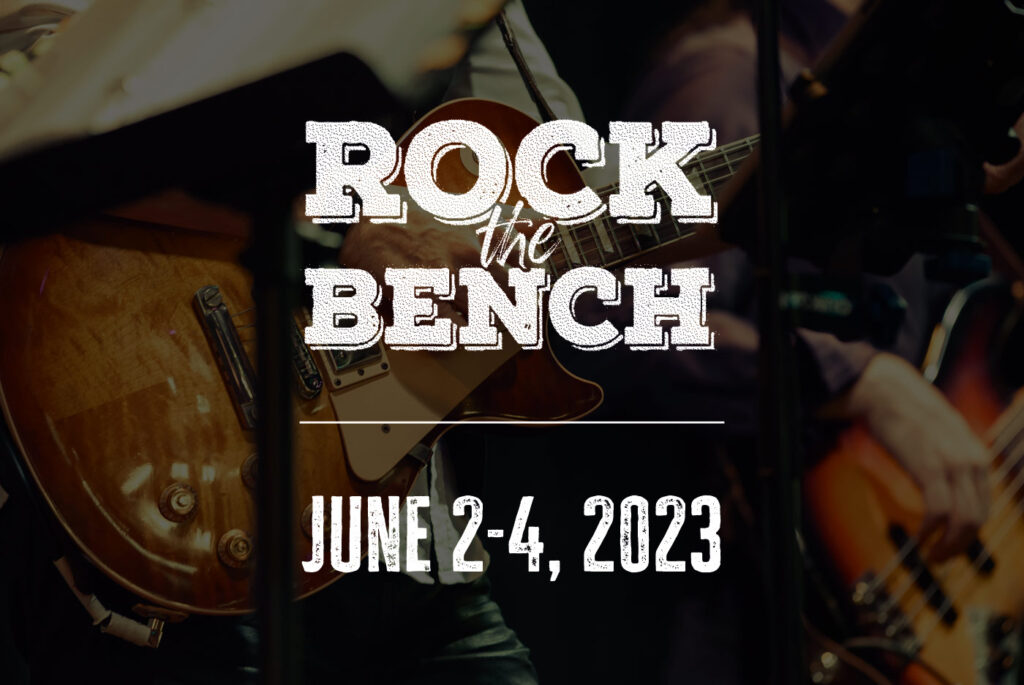 Rock the Bench is happening June 2, 3 & 4th!
Join your fave Bench wineries for an epic weekend, together at one location: 30 Bench Winemakers!
This is your chance to sip new vintages and old favourites with deliciously paired dishes by some of Niagara's best chefs, all while enjoying live music and the spectacular views!
Each participating winery will offer a selection of two featured wines (5oz.) for you to choose from with your beverage tokens. All guests receive a commemorative wine glass and a Sparkling Wine Cocktail upon arrival! The evening will be filled with lawn games, live bands, amazing food, Instagram-able moments & more! If you love Graze the Bench, this the perfect way to kick off summer!
Limited tickets remain for Friday evening and Sunday afternoon! Tickets are valid for one date only.
FRIDAY, JUNE 2ND
5:00 pm-10:00 pm
with special guests Broken Cadence and The Postmen
SATURDAY, JUNE 3RD
5:00 pm-10:00 pm
with special guests JIN and Vinyl Flux
SOLD OUT!

SUNDAY, JUNE 4TH
1:00 pm-6:00 pm
with special guests Rogers, Parisien, and Moore Trio

Join us on the Bench this June!
Participating wineries: @fieldingwinery @hiddenbench @peninsularidge @organizedcrimewinery @rosewoodwine @thirtybench @angelsgatewinery
For questions please contact grazethebench@gmail.com.