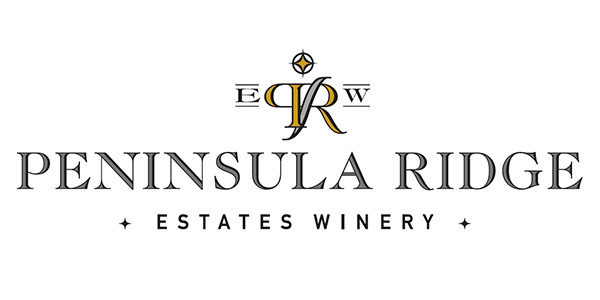 The winery is known as West Niagara's leading wine and culinary destination, and it's the perfect first or last stop on a trip to Niagara. The building is declared a historical site under the Ontario Heritage Act, and the 1885 William D. Kitchen house was restored in 2000. Relax with a glass of wine on the stunning patio that overlooks Lake Ontario.

---
Graze the Bench
Sip
2016 Reserve Cabernet Syrah, 2019 Wismer Vineyards Sauvignon Blanc, 2019 Beal Vineyards Estate Bottled – Cabernet Rosé
Savour
The Restaurant at Peninsula Ridge
Bench Beer Braised Beverly Creek Lamb Shoulder Sandwich with duck fat fried onions, double cream brie, arugula and truffle aioli
Vegetable Curry with basmati rice, raita and naan bread (Vegetarian)
Groove
Broken Cadence
---
Love the Bench
Peninsula Ridge is truly a world class wine and culinary destination catering to guests who are looking to pair a relaxed and casual atmosphere with an incredible wine country experience. The property is stunning, with breathtaking views of the Niagara Escarpment, Lake Ontario including the Toronto Skyline and our pristine vineyards. This year's "Love the Bench" will be hosted in our fully restored 1885 post and beam barn which is our retail store. Relax to the soothing and romantic tunes playing away on our Baby Grand Piano and enjoy some great wines paired with some delicious "Comfort and Cozy Food" created for you by Chef, Taylor Dow and our team.
Comfort and Cozy
Reconnect and share your special childhood memories with a special someone as you pair your favourite wines with Chef Taylors culinary comfort
Roasted pepper and saffron tomato bisque with basil pesto, De La Terre sour dough and applewood smoked cheddar grilled cheese $12
Or
Emily's Cozy Cheese & Charcuterie Board – $26
($20 without Charcuterie)
Featuring:
Chateau de Bourgogne France                  
Oh-la-la! Very lovely, creamy texture.
Niagara Gold Ontario                                                    
Fresh dairy flavours and semi-soft texture.
Appletree 2 yr old Smoked Cheddar P.E.I.  
A wonderful smoky aroma and flavour with firm texture.
This year our featured wines will be:
2017 Beal Vineyards Reserve Chardonnay $8.00 per glass
2017 Falcons Nest Pinot Noir $8.00 per glass
2018 Sparkling Riesling $9.00 per glass
Groups of 6 or more will require a reservation. Please call the winery at (905) 563-0900 ext. 25 to book!
---